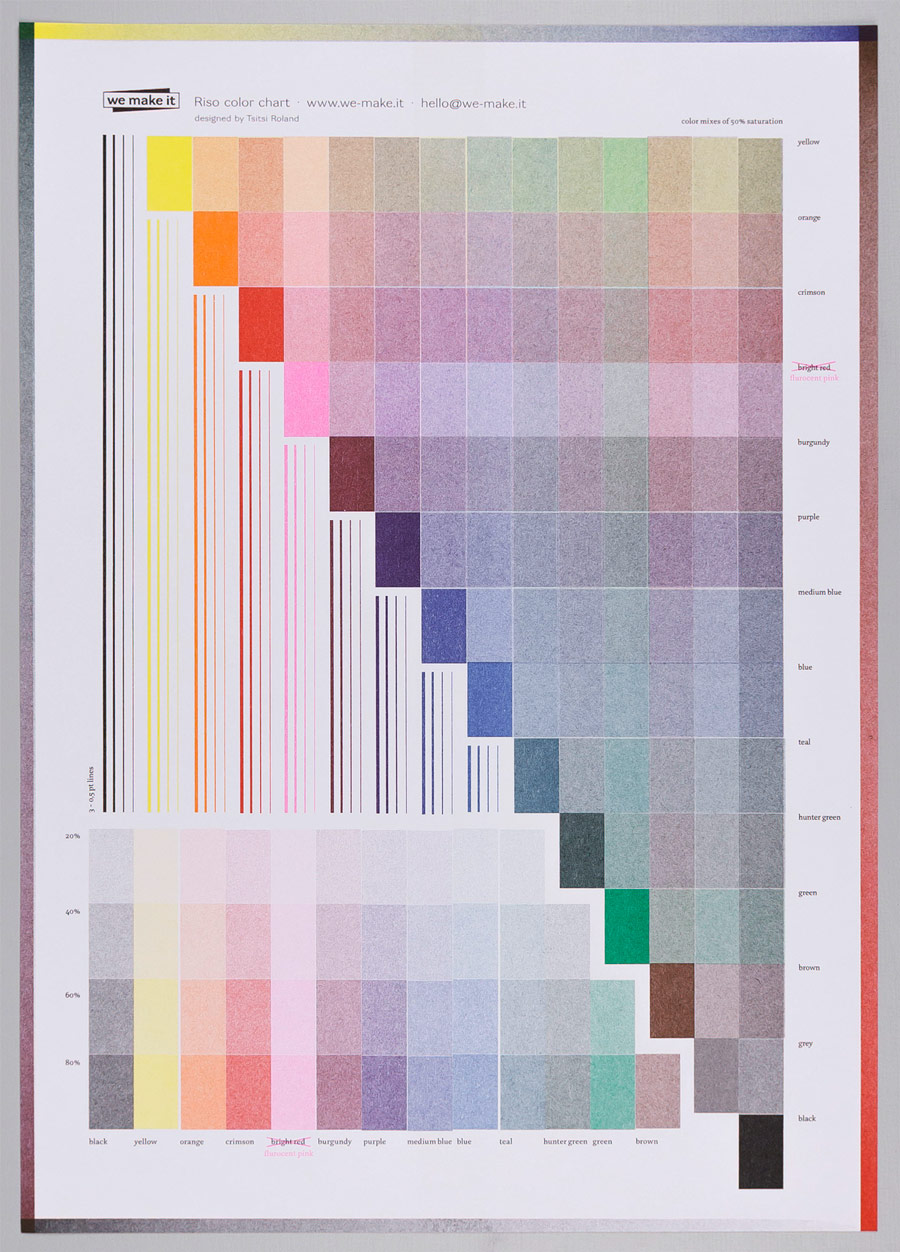 Studio
We make it is a Risograph print studio, a library and exhibition space based in Berlin dedicated to artists, designers and people who love excellent and handcrafted printed matter. At We make it we provide our knowledge and experience to help people like you to get their zines, books and other printed matter published.
We are proud owner of a Risograph RZ1070, a FR3950 (Printing size is up to A3) driven by a PostScript Level3 RIP (allows us to print from PDF files directly) with 14 color drums: black, medium blue, blue, yellow, crimson, grey, green, hunter green, teal, brown, fluo pink, purple, orange and burgundy.
We also own
an A3+ folding machine
staple machine (loop staples possible)
hot foil embossing machine
A2 stack cutter
A3+ paper trimming machine
creasing machine
perforating machine
perfect binding machine
pad binding machine
Beyond that we have a good network of printers (screen, offset, mimeography), bookbinders and designers.
So we are ready for your ideas. Get in touch via contact form or mail with your project.